Gateway's "Ticket to Hollywood" homecoming dance took place on Saturday, October 14th, with the homecoming game the day prior. Students dressed their best and danced the night away!

Although there were many great contenders to take the crowns this year, Layla Tice and Steve Morlachetta took home the titles of Homecoming Queen and King on Friday the 13th! Students in the stands cheered them on as previous titleholders, Mackenzie Borner and Micheal Coppinger, crowned them on the track. At halftime, our cheerleaders took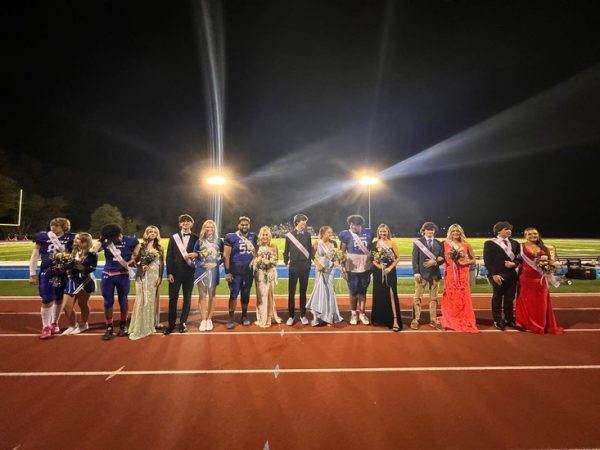 the field to perform a halftime routine filled with stunts, dancing, and tumbling! During the second quarter, the cheerleaders were also joined by Gateway Cheer alumni! Despite the hustle of our players, the football team was left with a disappointing loss against Pitman.
The dance commenced at 7pm as students gathered in the high school gym with food and refreshments in the cafeteria (thank you cafeteria staff!). Gators moved to the rhythm of songs ranging from Dancing On My Own by Calum Scott to No Hands by Waka Flocka Flame, with classic dances like Cotton Eye Joe and Wobble weaved through out. By the end of the night, students were tired but delighted with how the night went.